©ADT-Infra
Get around easily with Fluo Grand Est
Find your way around with Fluo Grand Est! Plan your trip in just a few clicks, with a combination of local public transport options, such as regional trains, tramways, buses and inter-city coaches, and green transport options, such as cycling and walking.
Take the train
With 14 railway lines and 161 stations served by the regional express train system (TER), Alsace has a very dense railway system. Coaches, synchronized with the train schedules, also provide connections to cities and villages. You can take your bike with you on the train for free, except between Strasbourg and Basel during rush hour.
The high-speed train (TGV) that runs between Basel, Mulhouse and Strasbourg provides even more connections throughout Alsace.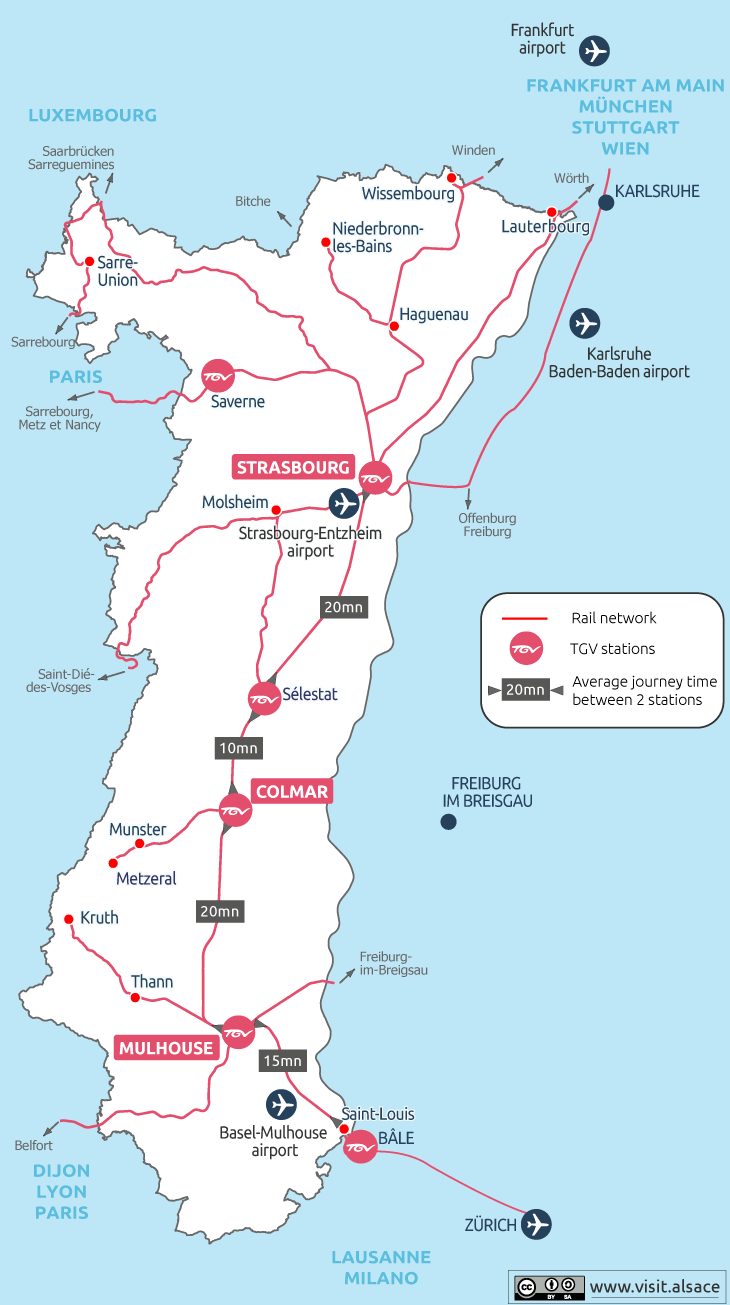 Get around by car
Alsace has an efficient motorway system. The A35 motorway crosses Alsace from north to south, a distance that can be driven in under 2 hours.
The small roads are the best way to discover picturesque villages, the Alsace Wine Route or the Peak Route.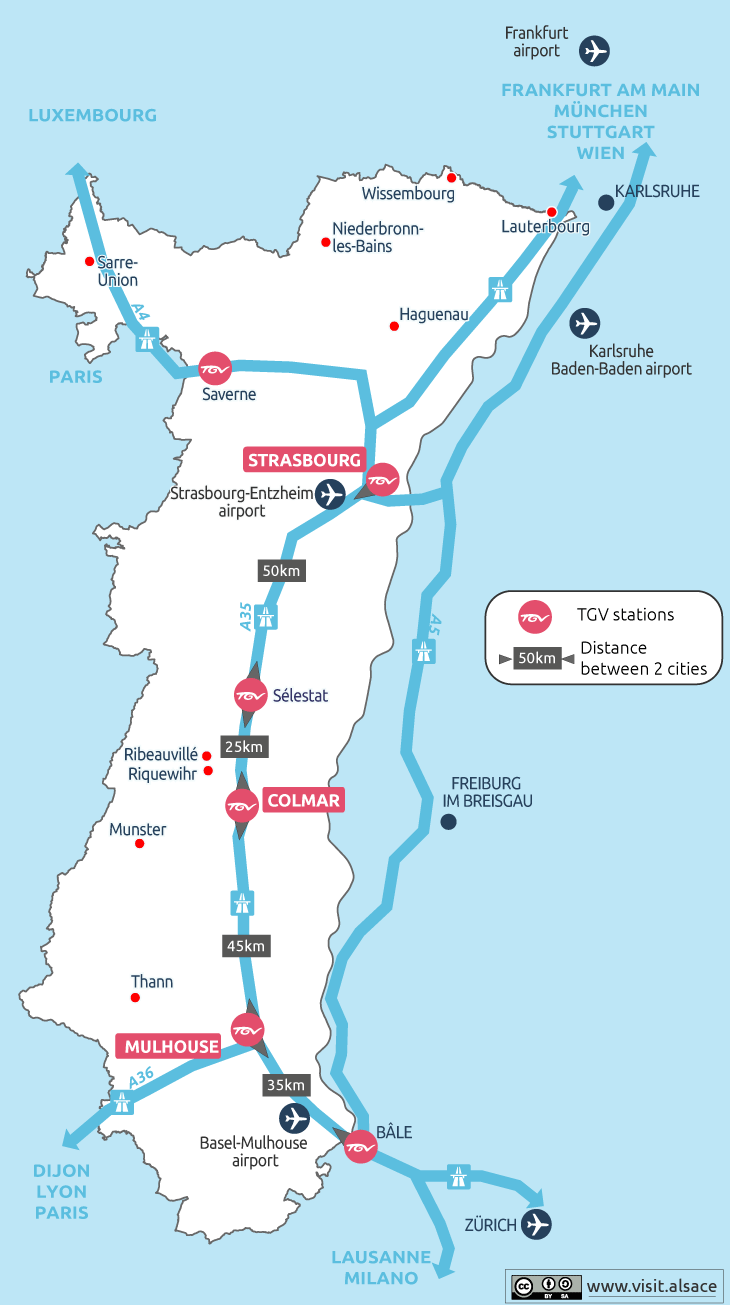 Reach the summits
Leave your car behind! Every summer, the Peak Route shuttle provides an easy way for visitors to discover the spectacular scenery of the Peak Route. From the cities and valleys, it will take you right to the base of the summits, for an amazing nature escape.