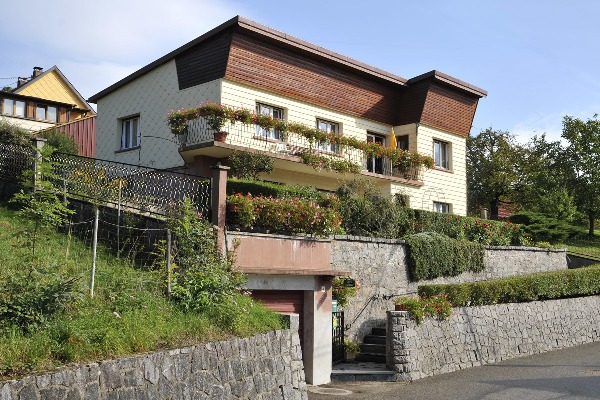 In an ideal location for holidays in Metzeral, this holiday home offers 2-star accommodation to travellers visiting Alsace. It has a total of two bedrooms which can sleep up to five people.
The property is located at an altitude of 500 m, in Metzeral in the heart of the Ballons des Vosges Regional Nature Reserve. The town has been recognised as a "Station Verte de Vacances" (acknowledging countryside tourist resorts).
The holiday home has a TV, a dishwasher and a washing machine. You'll be able to make the most of sunny days thanks to its enclosed grounds, grassy lawn and barbecue.
The property's owners can answer your questions in German, in addition to French.
Pool : no

Spas and treatments or balneotherapy : no

Parking : yes

Bike garage : no

Restaurant on the premises : no

Air conditioning : no

Free Wifi : no

Pets allowed : yes
Additional information
Distance to the nearest station (km) : 0,7
Altitude : 500m
Languages spoken : German
Convenient service : Sheets for hire
Interior equipment of the accommodation : Dishwasher, Washing machine, Fireplace, TV in every room
Sanitary equipment :

Number of restrooms (private) with shower : 2
No. of separate toilets : 2

Outdoor accommodation facilities : Personal barbecue grill, Private garden, Private garden furniture, Closed garden, Closed courtyard, Private patio
Capacity :

number of people : 5
Number of rooms : 2

Surface area : 70 m2
Accreditations