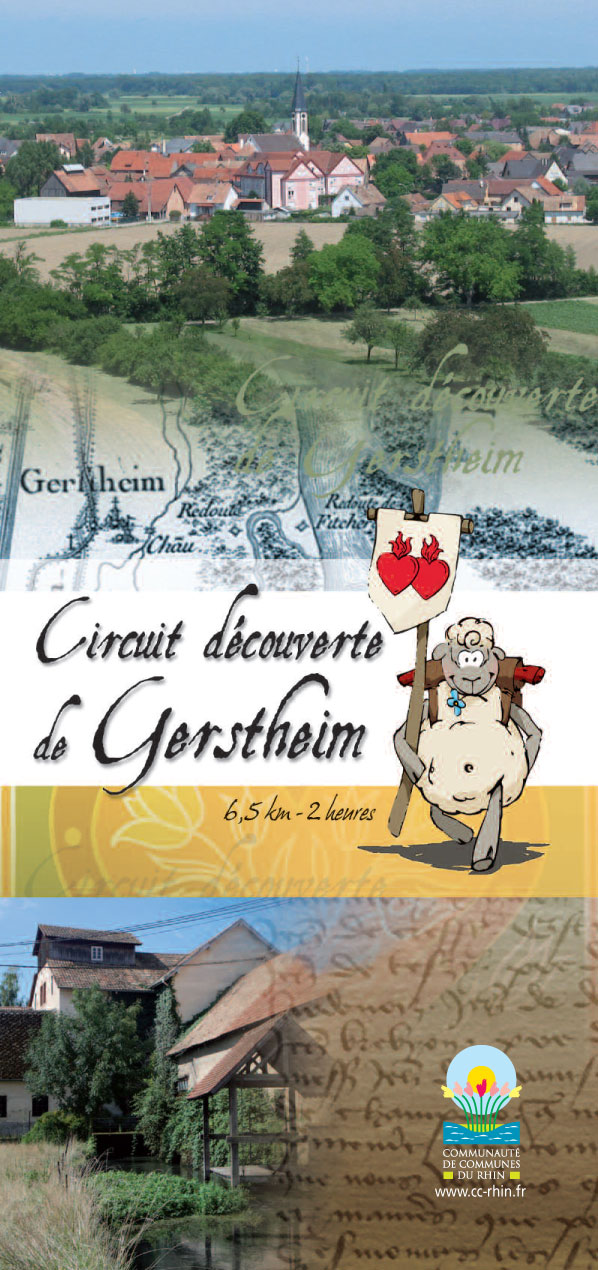 "
Following the tracks of the sheep on the ground, we invite you to walk in the footsteps of the women and men who have walked these streets. A nice walk to do with family and friends. "
Set off on a journey of discovery of the village of Gerstheim by following the sheep footprints on the ground. Many different themes can be seen along this 6.5km trail, including architecture, history, nature, and important figures. Walk in the footsteps of the men and women who lived here long ago. Find out how the village of yesterday became the village of today
Additional information
Type of hiking trail : paved road, dirt path
Horaires et dates d'ouvertures susceptibles d'être modifiés en fonction des circonstances. Prenez vos précautions.